News about our books, our authors, and us
May 22, 2015 First Church Service after the shooting
God bless the Charleston community! They are being such a wonderful light for the Lord!! Here is the first sermon.
May 18, 2015 Prayer for the church shooting victims
Jesus/Yeshua, Adonai, please help our country. Deliver us from evil for your Name's sake. Send Your Light to dispel the darkness behind this savage shooting.
Be with the Charleston community. Comfort them. Hold them. Carry them. Help them to feel our prayers and our love and concern for them. Help us to each do our part in comforting and helping and praying for them. I don't know how they can ever get over this, Lord. Help them, I pray.
Help us all, Adonai, with the trauma of this horrific event. Help us to not give in to fear, especially the fear now of even going to church, or of a stranger coming to a church gathering! I pray that instead of giving in to fear and divisiveness and accusations, we continue to serve the Lord bravely and confidently and unite together in love and prayer. No matter our differences in beliefs or our race, may we all work together to stand against darkness and evil.
I pray for Your protection over all churches, especially black churches and over our whole country, especially over schools and black neighborhoods. Keep us all under the shadow of Your wings.
I beg You, Lord of Heaven and earth, that there be no more tragedies like this! NO MORE, I pray! In the almighty power and authority of Your Name, Yeshua/Jesus, we command darkness and evil and violent hatred to leave the hearts and minds of people, especially young people, in this country. Be gone in Jesus' Name!
I pray, instead that people be drawn to Your Light, Jesus, to Your Love! to Your Truth. Help all of us to dwell more in Your Light and learn more of Your Love and Your Truth in Your Word, so we can shine forth as beacons that together become a brightness that overcomes darkness in our communities and in this world.In Your Holy Name, Yeshua/Jesus I pray. Amen.
‪Our author, Marla Brenneman, agrees: Keep us on the road of LOVE! Perfect love casts out fear. Surround the church family and the city of Charleston with your presence so they feel your comfort as never before.
These precious people are now martyrs for Jesus. Our hearts are heavy with grieving for their families. Here is a beautiful prayer for them, again from our author Marla: "Asking the Holy Spirit to surround their friends and families with His presence and for the Lord to turn this around for good in the days to come. I grieve with them. I also know each of these wonderful saints stepped right into the arms of Jesus when they were killed. I can hear the celebration from heaven."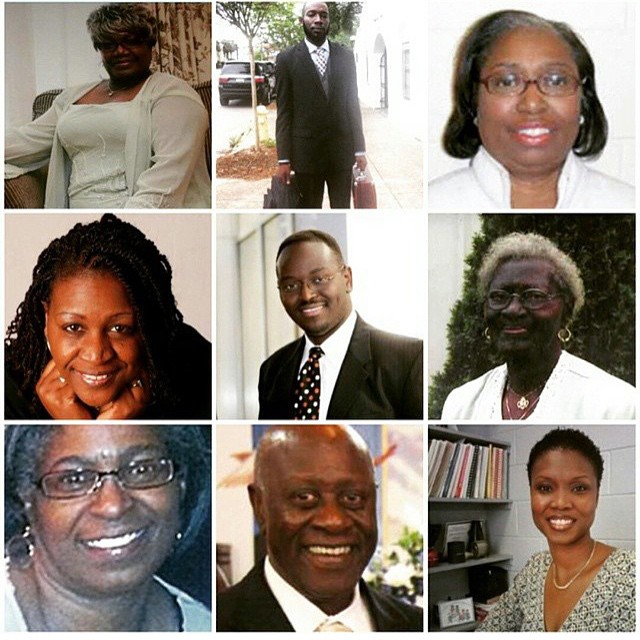 Our hearts are heavy with shock and grief….
In the LORD I take refuge; … 2 for look, the wicked bend the bow, they have fitted their arrow to the string, to shoot in the dark at the upright in heart. 3 If the foundations are destroyed, what can the righteous do?" 4 The Lord is in His holy temple; the Lord's throne is in heaven. His eyes behold, His gaze examines humankind. 5 The LORD tests the righteous and the wicked, and His soul hates the lover of violence. … 7 For the LORD is righteous; He loves righteous deeds; …. (Psalm 11 NRSV)
You, O LORD, will protect us; You will guard us from this generation forever. 8 On every side the wicked prowl, as vileness is exalted among humankind. (Psalm12:7-8 NRSV)
O LORD, You will hear the desire of the meek; You will strengthen their heart, You will incline your ear 18 to do justice for the orphan and the oppressed, so that those from earth may strike terror no more. (Psalm 10:17-18 NRSV)
I pray the shooter's heart can somehow be reached.
As I live, says the LORD God, I have no pleasure in the death of the wicked, but that the wicked turn from their ways and live; turn back, turn back from your evil ways; for why will you die, O [shooter]. (Ezek. 33:11 NRSV)
Repent and turn from all your transgressions; otherwise iniquity will be your ruin. 31 Cast away from you all the transgressions that you have committed against Me, and get yourselves a new heart and a new spirit! Why will you die, O [shooter]? 32 For I have no pleasure in the death of anyone, says the LORD God. Turn, then, and live. (Ezek. 18:30-32 NRSV)
You know, when you think about it, the victim aged 87, what an honor to die while you are studying the Bible and praying! God bless her!! Still going to church on a Wednesday night at 87 years old!! That is close to 90! I pray her death, or the others' is not in vain. May they be an inspiration for good for generations to come!
May 25, 2015 Memorial Day. God Bless Our Troops!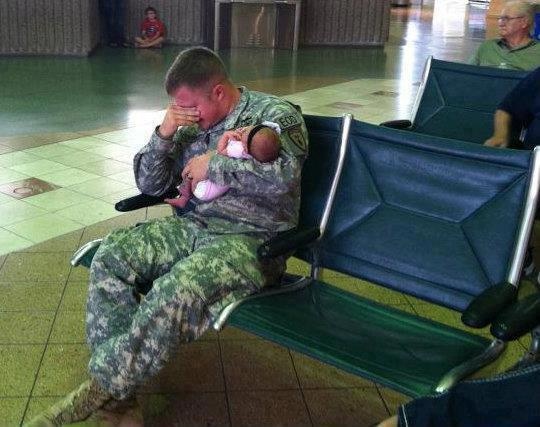 A soldier holding his newborn baby before being deployed.  Thank you to all the soldiers who have sacrificed so much for us, to protect this country and the world!
Thank you especially to the WWII soldiers who saved the world from further Nazi atrocities. We pray, Lord, you will use today's valiant soldiers to save the world from today's terror.
May 22, 2015  SHAVUOT/PENTECOST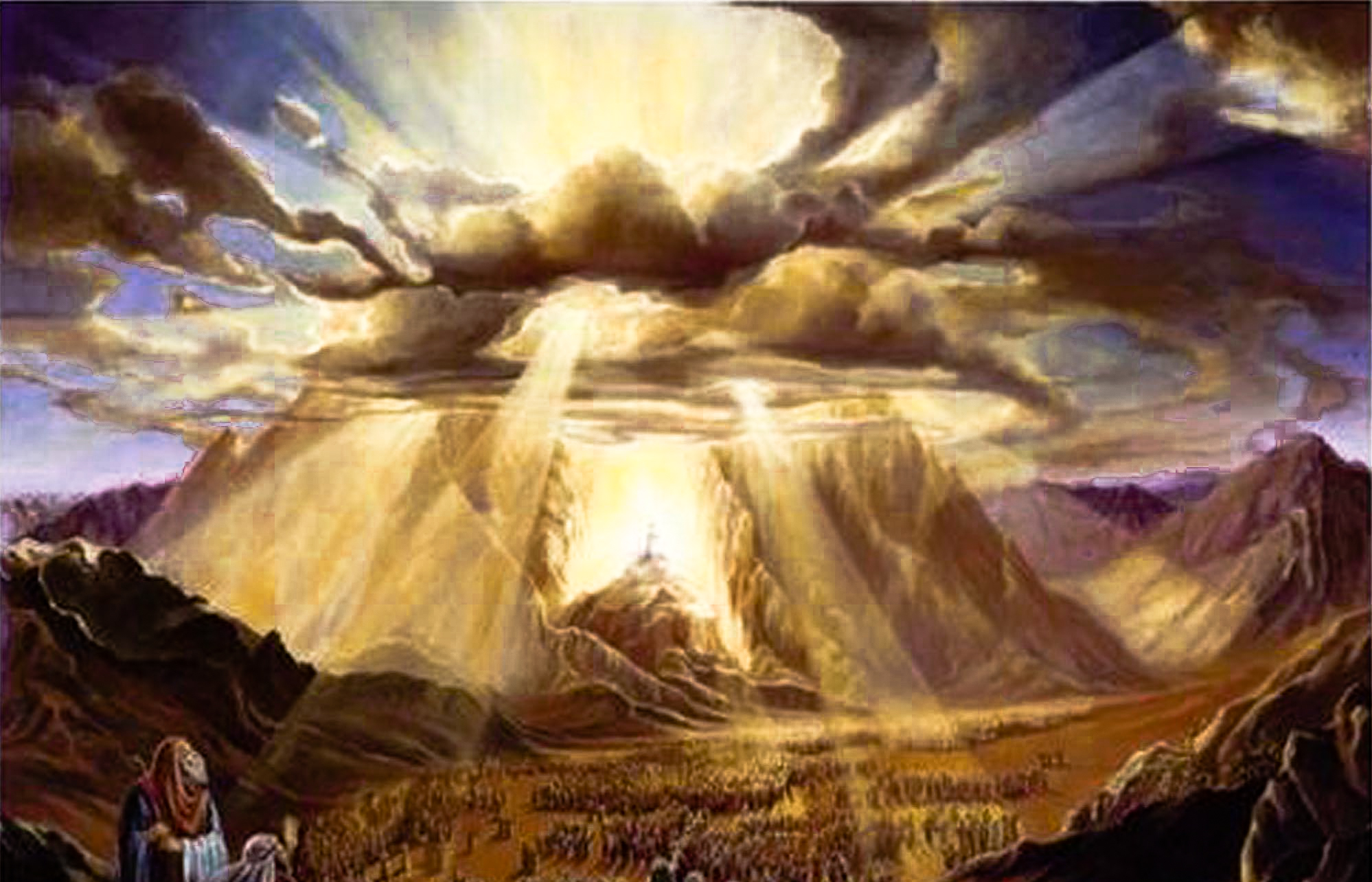 The Biblical Holy Day, Shavuot, Feast of Weeks, also called Pentecost, begins tomorrow evening. It's the day we received the Word of God on Mt. Sinai and the day we received the Holy Spirit in Jerusalem. Our spiritual lives are off-balance if we do not have both the Word and the Spirit. May you all be filled with a powerful sense of the presence of the Lord and receive a personal revelation from His Word. Hag HaShavuot!!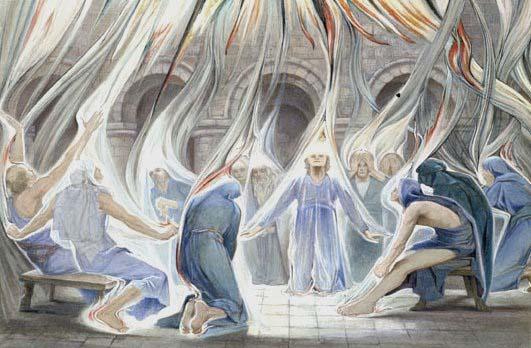 There are so many beautiful artists' masterpieces we found about the Holy Spirit coming! May we be filled afresh and anew! Until rivers of Living Water (the Word of God) flow from us! As believers, every day can be a new Mt. Sinai/Shavuot/Pentecost!! Praise His Name!
Bo Ruakh Elohim, Barukh Haba. Come Holy Spirit Come!! Come and fill us to overflowing! Help us to swim in Your Love and Power and soak in Your Word until we are saturated!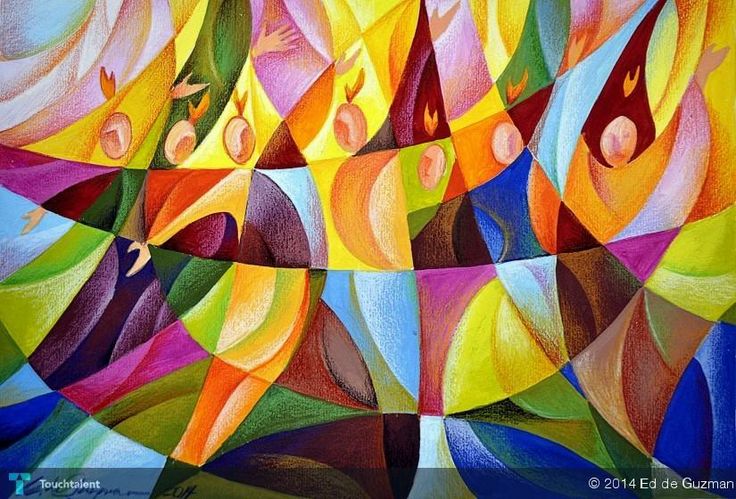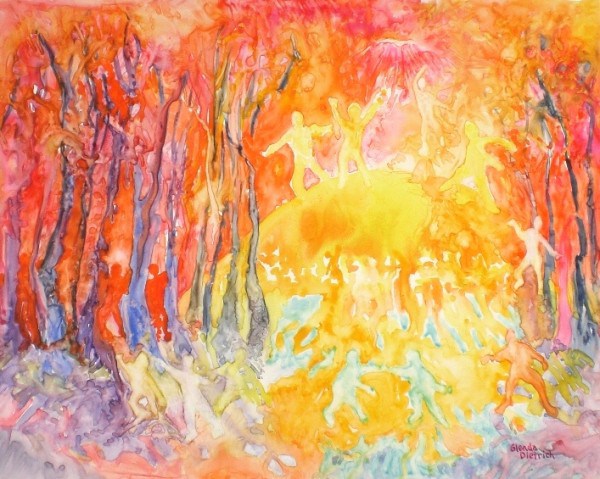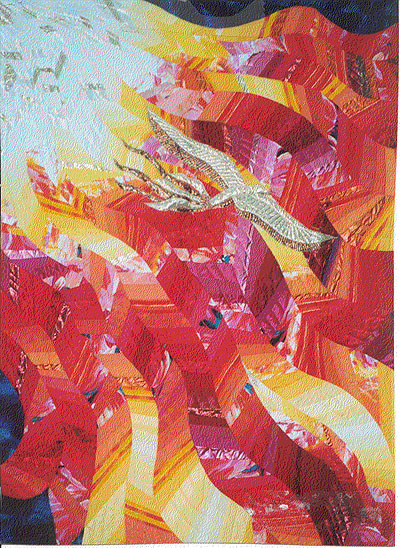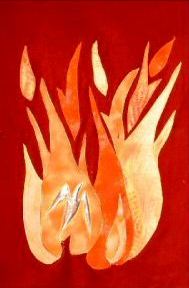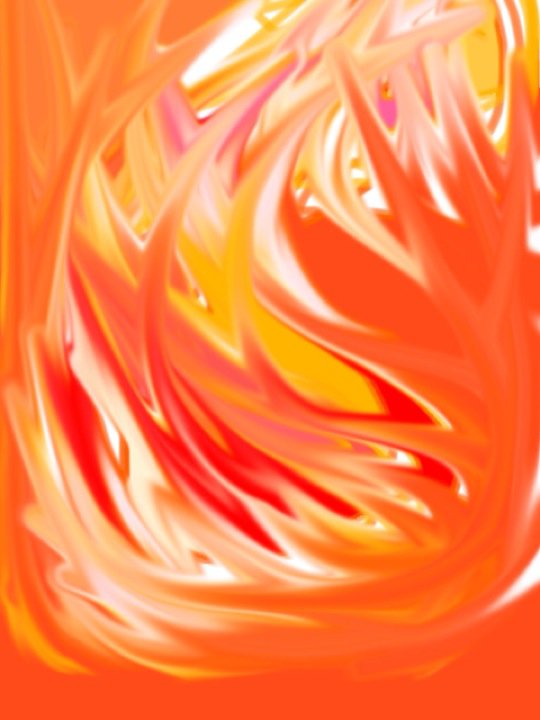 May the fire of the Holy Spirit consume all our darkness and carnality  and make us shine brightly with the Light of World, Messiah Yeshua.
(You can google  "Mt. Sinai images" and  "Pentecost images"  to find these images and their artists. We would love to put a caption under each one to give credit, but it is not possible with this blog program.)
April 3, 2015 Hag Pesakh/Passover
We are too busy getting ready for our seder to post anything. May the Lamb of God bring special deliverance to you tonight.
 Oct 8, 2014 Hag Samayakh Sukkot, Happy Feast of Tabernacles!!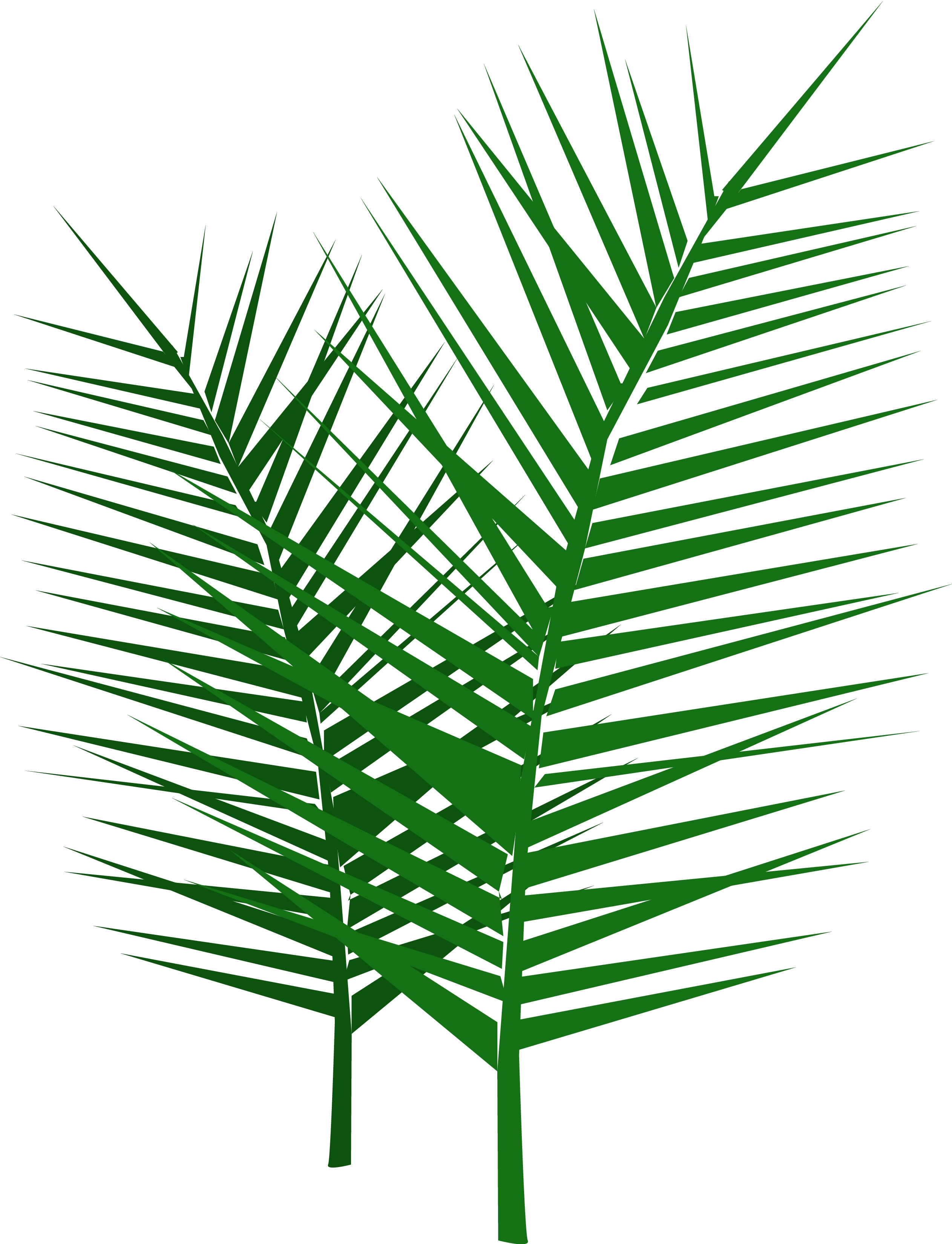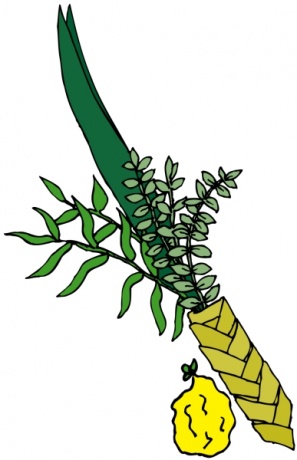 Hoshianu, Hosanna!! Sukkot starts tonight! It ends Oct. 16 evening. Have a blissful, rejoicing eight days!  The first day and last day are Sabbaths–days of rest and days of holy convocation! The Water Ceremony on the last day is particularly interesting, especially what Yeshua said on that day:  John 7:37-38  On the last day of the festival, the great day, while Jesus was standing there, he cried out, "Let anyone who is thirsty come to me, 38 and let the one who believes in me drink. As the scripture has said, 'Out of the believer's heart shall flow rivers of living water.' "
Learn more from this limited time posting of the Sukkot section from the MESSIANIC JUDAISM CLASS Teacher Book.  

Watch this very interesting, authentic Sukkot movie!
Oct 7, 2014 For Such a Time as This: Ebola–Franklin Graham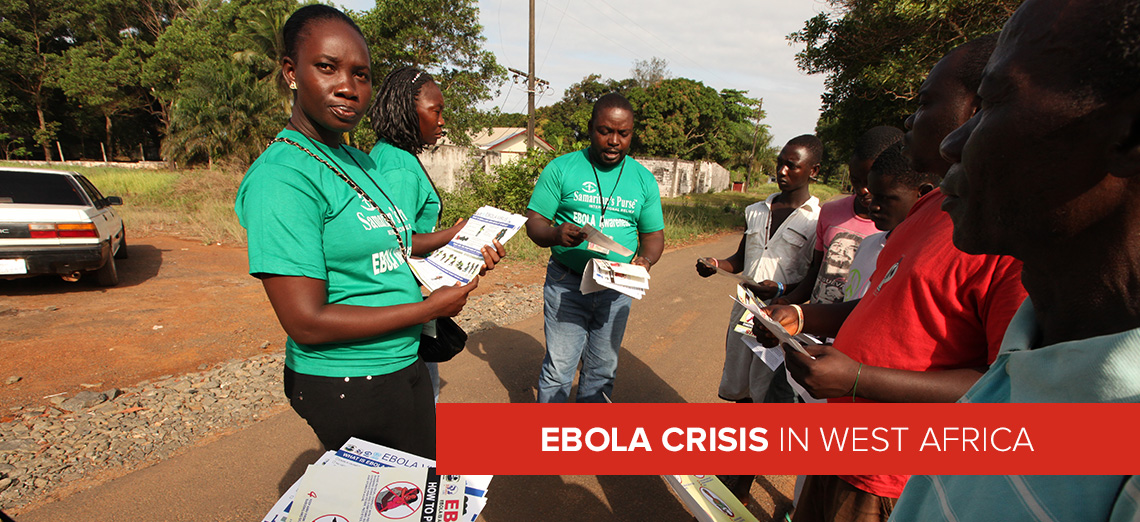 Praise the LORD for Franklin Graham! God has raised him up and prepared him to be the leader on the front lines for this Ebola epidemic.  Samaritan's Purse has been working in Liberia for ten years already, helping the nation to rebuild after war. When Ebola broke out, they turned all their energy and resources and personnel toward fighting it. Listen to Franklin Graham's interview with Glenn Beck. Clips of it are given in two parts at this link.  The Lord has given Franklin Graham and his team wisdom to manage this monumental outbreak. On Samaritan Purse's website we read: They are building "Community Care Centers in hard-hit areas of Liberia." These are stand alone isolation places to care for the Ebola patients away from the hospitals to protect hospital patients, sick with other diseases, from being exposed to Ebola. It is a brilliant idea straight from God!!! Their "other public health initiatives include caregiver training and a massive education campaign coupled with the distribution of infection prevention and control kits." This is because Graham said, in the Glenn Beck interview, that there will never be enough hospital beds for all the patients there are going to be.  DONATE TO SAMARITAN'S PURSE!!
  From the Samaritan's Purse website:
In an interview with NBC News, Franklin Graham said that hospitals where sick patients may expose many others are not the answer to fighting Ebola. "It is a very difficult to fight Ebola with a hospital," the Samaritan's Purse president told NBC News. "The reason is that the Ebola got into the hospital and infected the hospital." He said the answer is to set up stand-alone isolation units, and for protective gear to be distributed directly to families caring for victims. "My recommendation is the hospital has to be removed and separated quite a bit from Ebola," he told NBC. "There has to be better triage before you even let a person get into the hospital." "According to the NBC story, doctors believe Dr. Kent Brantly became infected with Ebola while seeing patients he did not realize were infected. He wasn't always wearing protective gear when seeing general patients at the ELWA hospital outside Monrovia. Brantly thinks so himself. 'We think that Dr. Brantly was infected in the hospital. It wasn't in our Ebola treatment center,' Graham said."
 Read how Graham singlehandedly took proper precautions and quarantined the 35 healthcare workers who had returned from Africa with Dr. Brantly, the doctor who came to America to be treated for Ebola. They had been working in that hospital, the same as  Dr. Brantly and they had been around the doctor after he took sick.
The best we can do right now to help stop Ebola is to PRAY!!!  And to DONATE TO SAMARITAN'S PURSE!!  We need to donate so that there can be enough treatment kits to give to every patient's family to treat them at home, as Graham says, and to give every family protective gear to stop the spread. "Nearly 100 tons of supplies to fight the deadly Ebola virus" have already arrived.  Much more is needed, of course. Also we need to give so that plenty of those Community Care Centers–stand alone isolation centers–can be set up and staffed in every affected community.
Our prayer:  We thank You,  Adonai, that You had Franklin and his teams positioned and ready for this day. We pray You will continue to provide all that is needed: funds, supplies, doctors, nurses, community healthcare workers, public health educators, etc.  And we pray that confusion, deception, and fear be removed from the Liberian people. Graham said that "ignorance and fear remain major obstacles in the fight to stop Ebola." We pray for fear be removed from their minds and that they will believe what the Samaritan Purse's and CDC and WHO and Doctors Without Borders, etc., teams are teaching them and that the people will stop their traditional practices that are helping to spread this deadly disease.  We pray that all teams and organizations going to West Africa to help stop this plague will work together in unity so their effectiveness will be multiplied. We pray You will help drug companies to work together all over the world to produce enough of the drug ZMapp that helped cure Dr. Brantly so there will be enough to cure every patient worldwide!! We command in the power and authority of the NAME YESHUA/SALVATION/JESUS that is above every name, including the name Ebola, that the Ebola virus be removed from West Africa and from the whole earth and be incinerated in the Lake of Fire where it belongs. In Yeshua, Jesus' Name we pray. Amen.
Sept 30, 2014  Yom Kippur, Day of Atonement is Coming Oct 3-4
Let's search our hearts before Almighty Elohim, let His Blood make us clean and whole until our hearts are pure before Him and we can draw near again.  This artwork by Leslie Young Marks gloriously portrays the beautiful attitude of repentance we need to have and the glorious transformation it brings.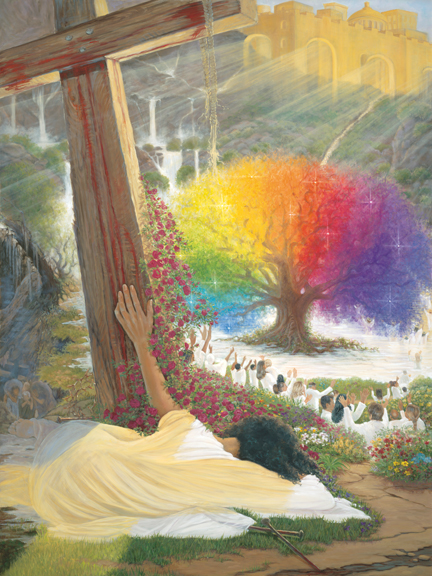 Sept 24, 2014  L'Shanah Tovah! Rosh Hashanah/Yom Teruah is here!
Khag Samayakh!  Listen to this sounding of the shofar by Kimberly K. Ballard.

Aug 27, 2014  Our Prayer about our Books
This song expresses exactly our prayer for the words in our books.
July 11, 2014 Author Rabbi Greg Builds Prayer Wall
Rabbi Greg Hershberg, author of From the Projects to the Palace has built a prayer wall for the public outside his synagogue, Beth Yeshua, International in Macon, Georgia.

May 2014 Congratulations to author Chanty Webb!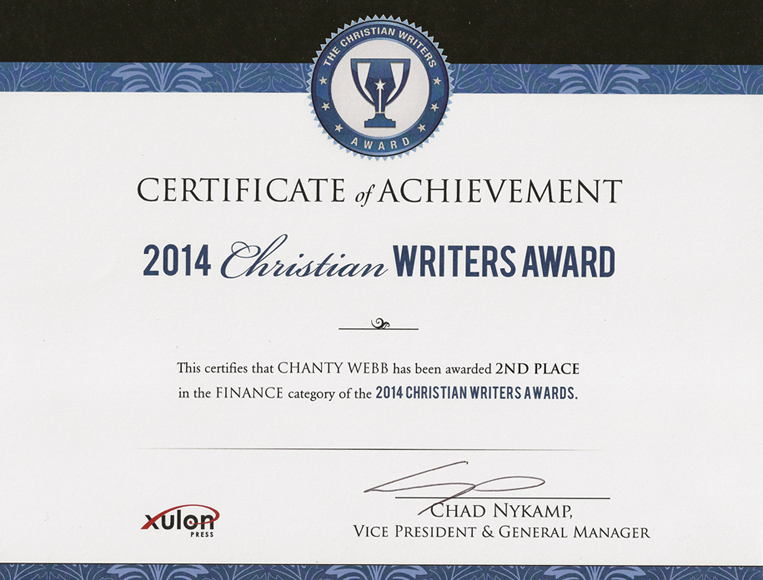 Chanty Webb won second place in the finance category in the 2014 Christian Writer's contest for her book,  Personal Finance Personal Freedom!  We whole-heartedly congratulate her!!
February 21, 2014  Answer to Prayer!!
 
PRAISE THE LORD, He is beginning to answer our prayers!!! A few weeks ago, the author of this book, BROKEN, received a very nice, sincere note of apology from her pastor of that church!! It is greatly helping in her healing process. HALLELUJAH!!
Please keep on praying. A counselor is scheduling a reconciliation meeting, for a month or so from now, between the author and one of the other main people whom she had felt deeply wounded her.  Please pray for a supernatural miracle of reconciliation. Please pray for both people.
February 14, 2014  He loves you!
February 7, 2014  Revised cover and interior coming!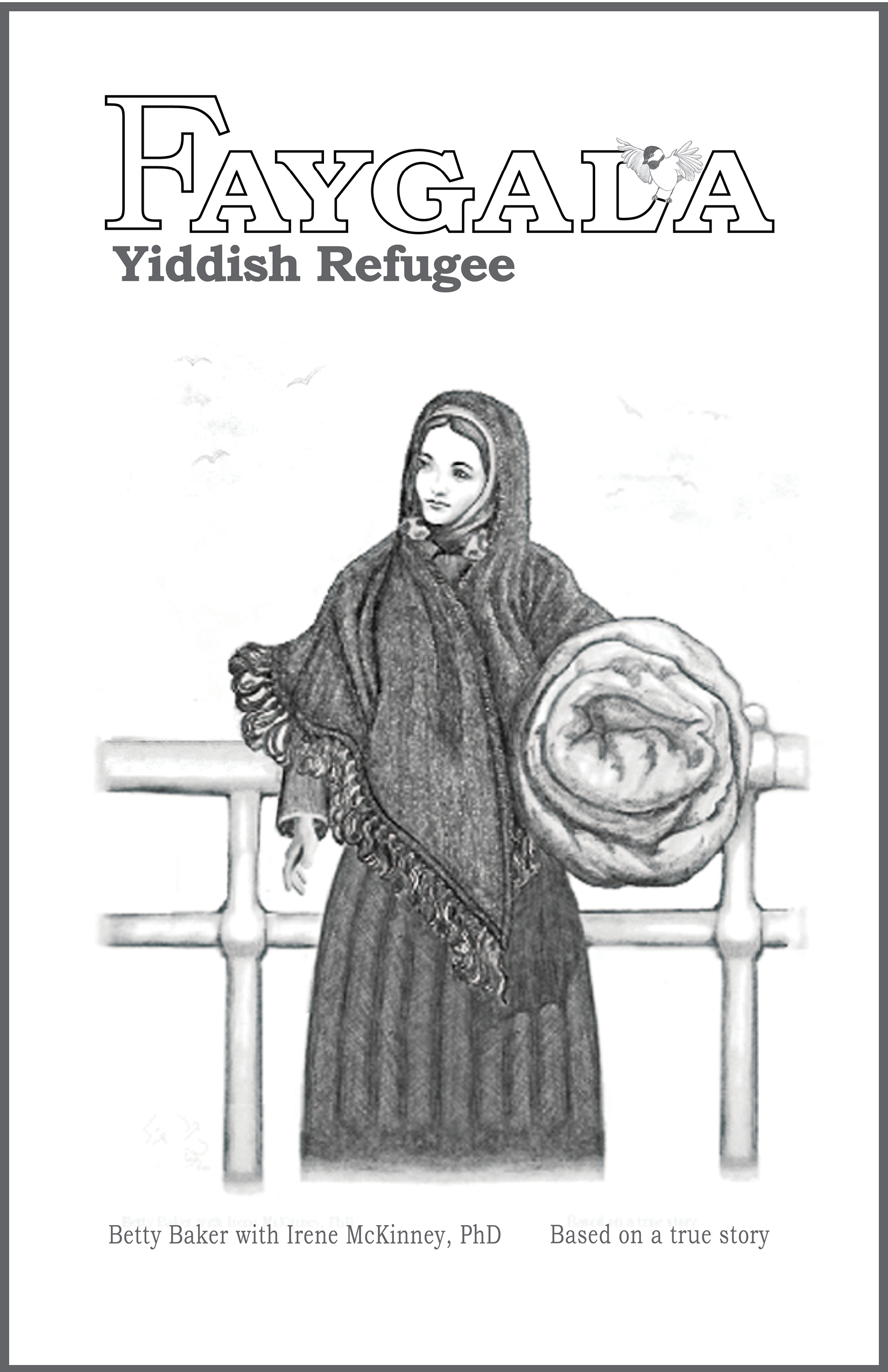 This is the new cover for this book. It is also getting an improved interior. Now it only translates the Yiddish words two or three times for you. Just enough times for you to learn them, and not too many times to irritate you.  And now there are illustrations added, some are actual historical photos.
February 4, 2014  Very Touching! Brings tears!

January 24, 2014  Thank you for praying!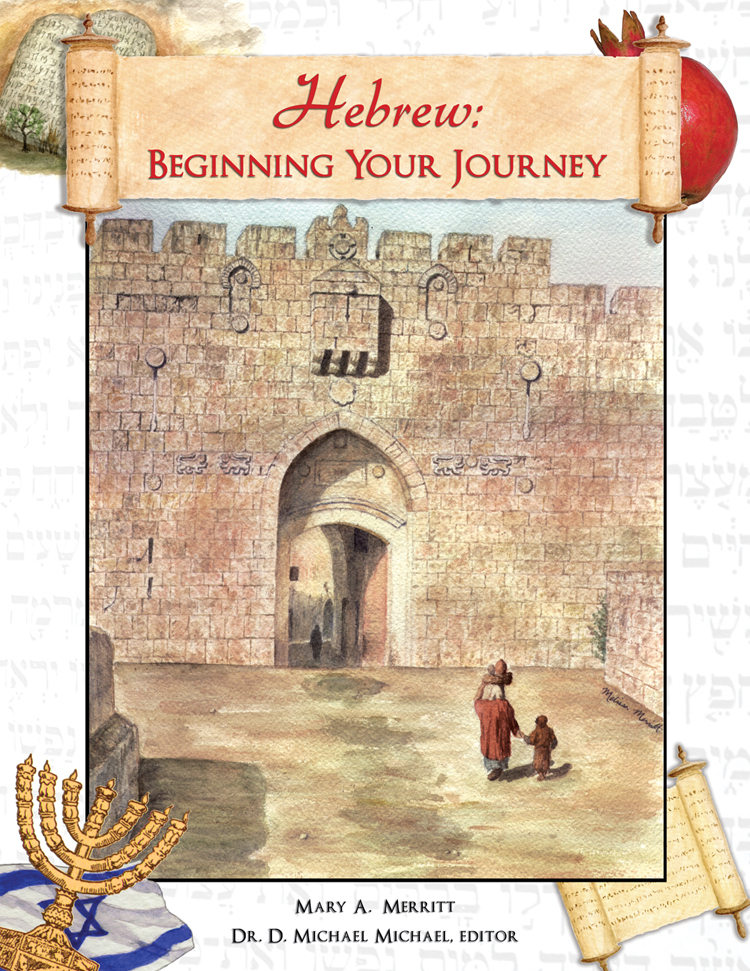 Finally! This book is being printed correctly!  It is absolutely beautiful and is now ready for orders.
January 16, 2014  Please Pray!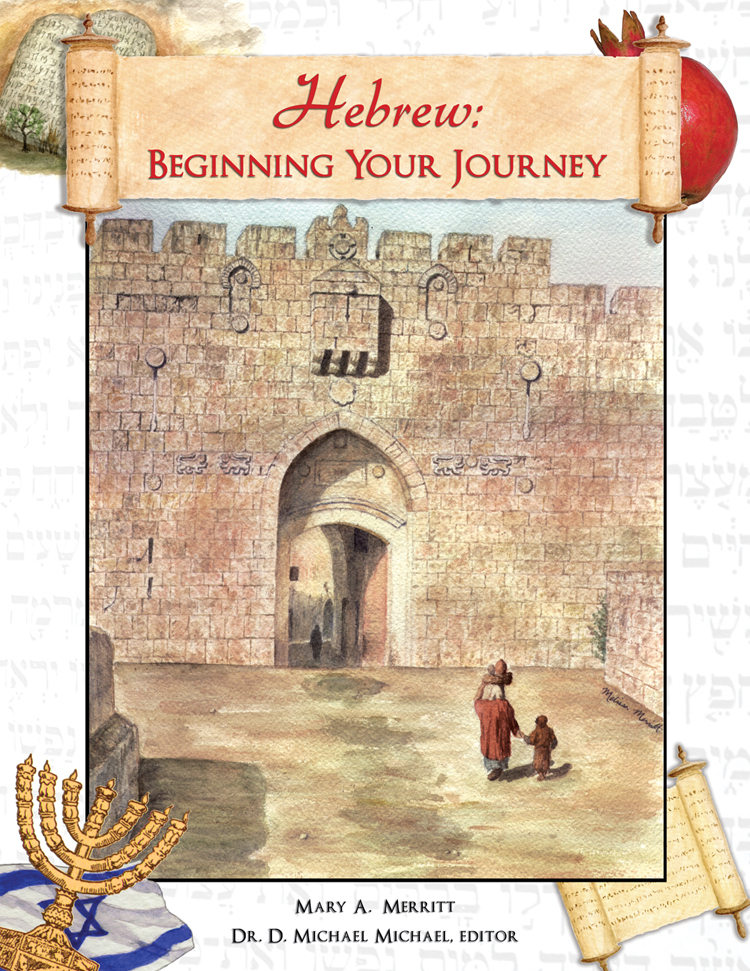 We have been having problems with the printing company trying to get our new Hebrew Primer ready for publication. First we had trouble getting the artwork to be full bleed. Then we had trouble because it is a reverse book, they accidentally printed the cover upside down!  Now they "lost" our order for a new proof to see if they got the cover on correctly! They have never lost an order for us before!
Please pray with us:  In the power and authority of the Name that is above every name, Yeshua/Jesus, we stand against the enemy who is trying to prevent the publication of possibly the first Messianic Hebrew primer that will help many believers learn the language of the Bible.  We command the enemy to flee from this project. We plead the blood of Yeshua over this project, over the printing of it, over all the future orders of it,  and over all the people who will benefit from it. We pray that the influence of this book will spread far and wide with no more hindrances from the enemy!  In Yeshua's Name, Amen.
Dec. 21, 2013  Have a Blessed Christmas!!
Go Christmas Caroling or have a Christmas singing time with your small group. You won't have to find songbooks to pass around. Just print out these five 11×14 (legal size) pages that contain Christmas Carol lyrics to almost all the well-loved traditional Carols and some more recent worship ones. It includes a page of children's Christmas songs, too.  Enjoy!  Christmas Carols, lyrics
Dec. 15, 2013
Author of Personal Finances, Personal Freedom Chanty Webb and her husband were interviewed on the radio!